Trusted by the world's most productive businesses
One destination

for all your company videos

Transcribed, searchable, and easy to browse so everyone stays aligned.
Executive comms
Amplify your All-Hands and Q&As, so everyone knows what is top of mind.
Company updates
From WFH to return to office, make it easy for your team to stay up-to-date
Culture & team building
Bring your team together by sharing the traditions that set you apart.
Before we started recording meetings in Rewatch, we'd often find ourselves asking, 'What'd we talk about last week?' Now Rewatch saves us from relying on our brittle memories.
Stedi
Zack Kanter
Founder & CEO
Read case study →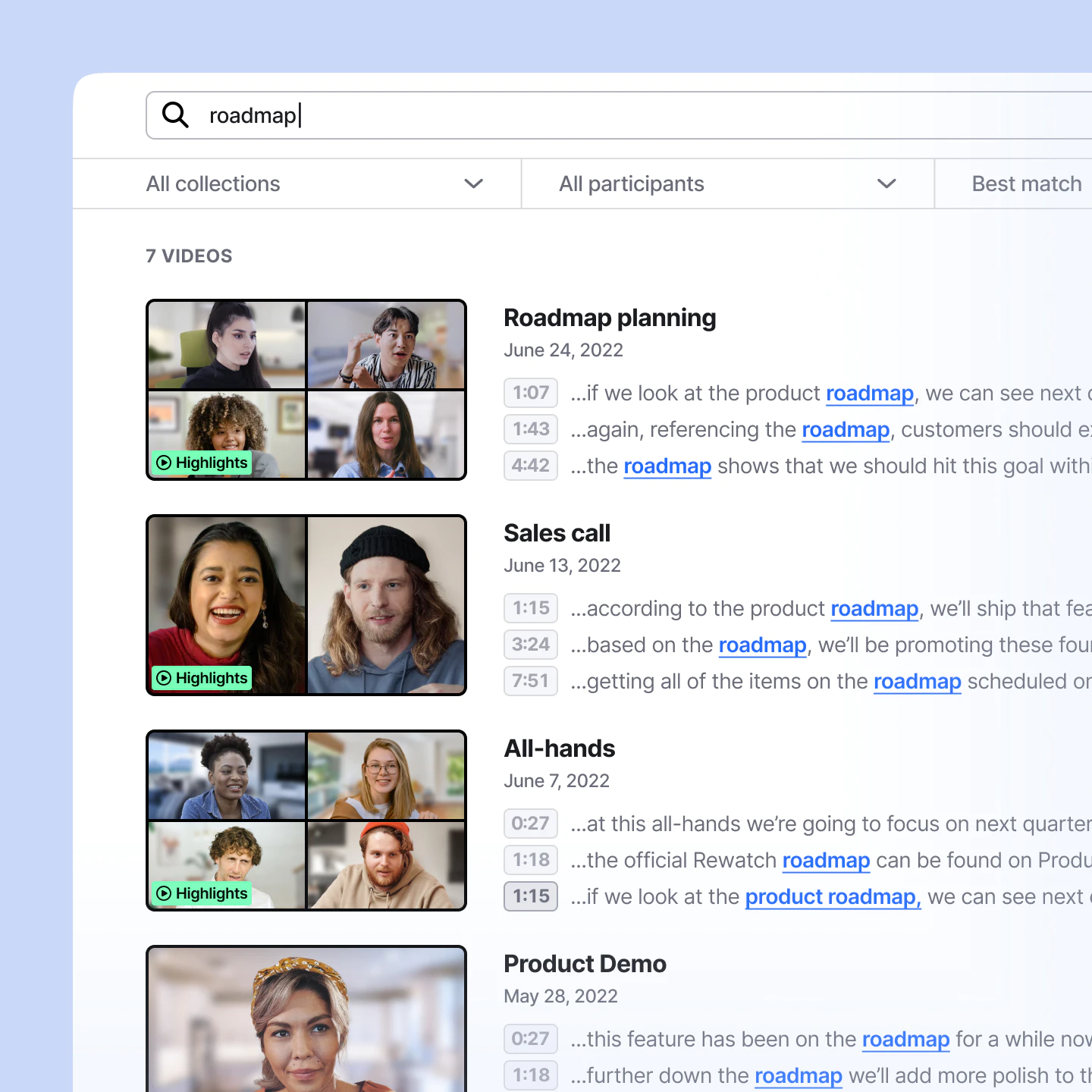 Fast search
All your important comms, at your team's fingertips.
Videos getting lost in chat threads, email inboxes, or the company intranet? With automated transcripts and powerful search in Rewatch, your team can find exactly what they need in seconds.
Collaboration
Engage your team in a culture of conversation.
The conversation doesn't stop when the video ends. Invite your team to add ideas and comments, highlight important moments, and loop each other in – so everyone stays connected and aligned.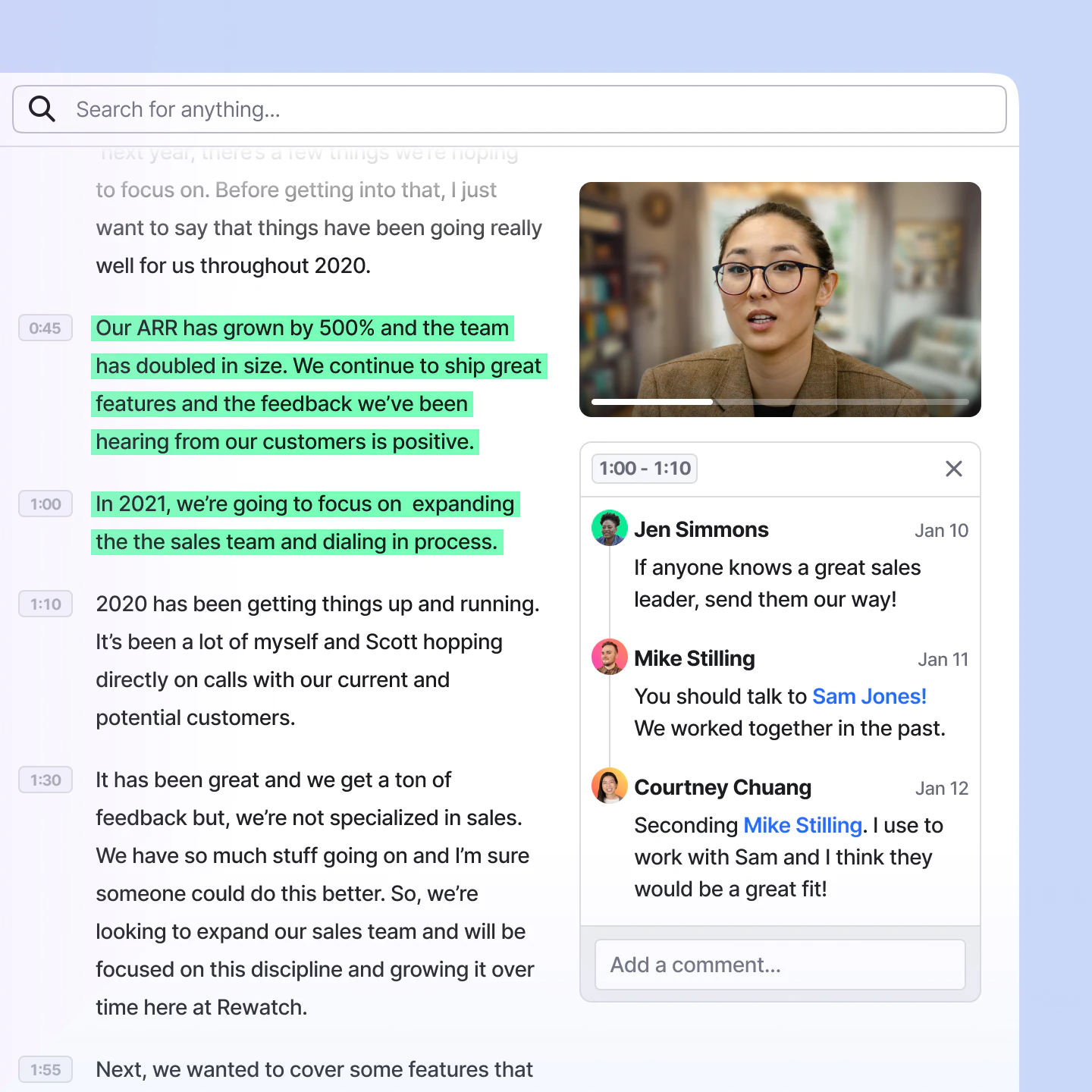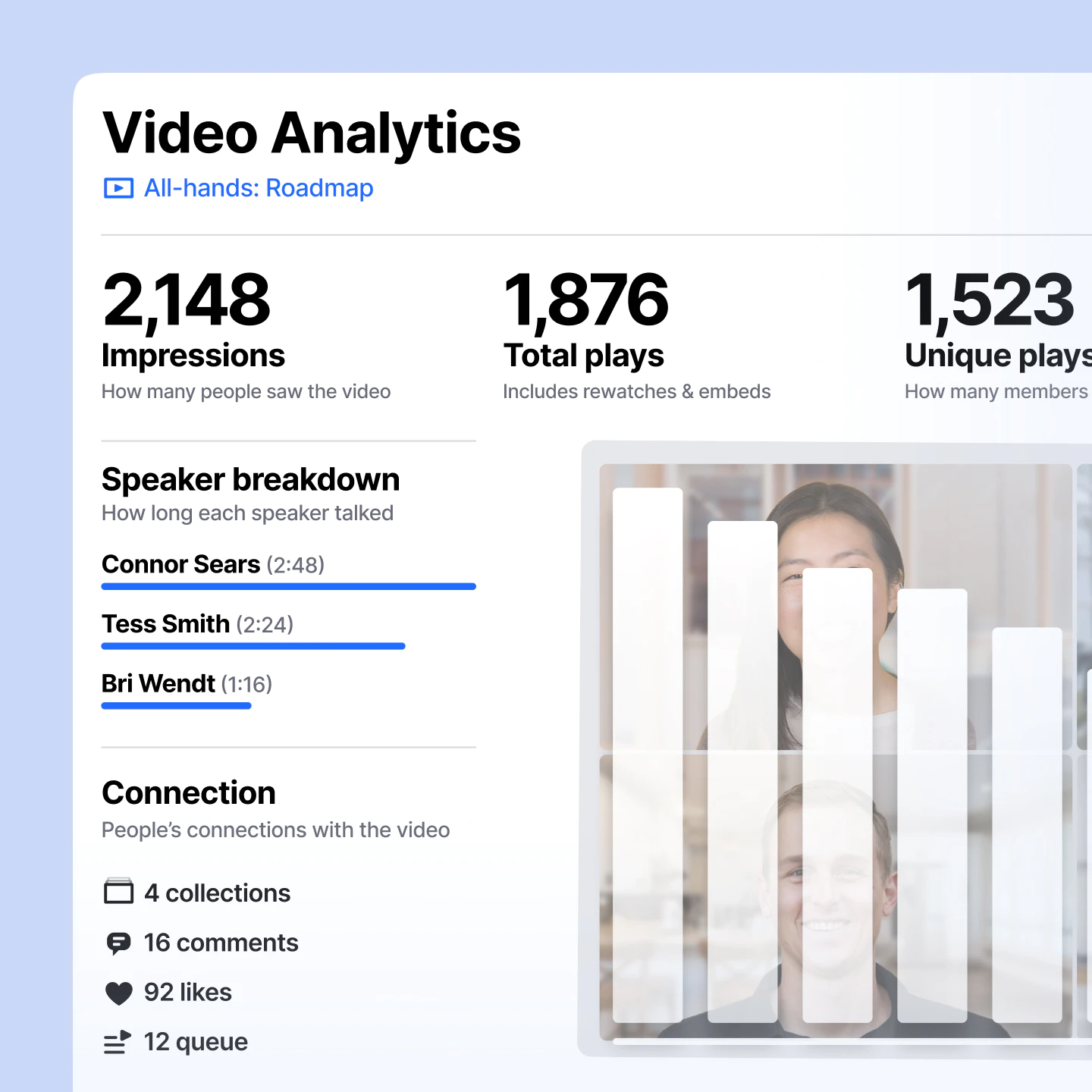 Analytics
Get visibility
into employee

engagement.

See and understand who's watching and where they're spending their time. With in-depth analytics for every video, you can invest more in what's resonating with your team and troubleshoot what's not.
Integrations
Connected with
the way you work.
Rewatch integrates with the tools you use. Spend less time managing your videos and more time getting value from them.
Empower every team to work better, together.
Discover and explore use cases for teams across your company.
See why innovative companies use Rewatch for internal comms.
Trusted by amazing companies
Schedule a demo
By submitting this form you agree to Rewatch's Privacy Policy and you consent to receive marketing communications from Rewatch.