Why Rewatch is a home run for The Athletic
By bringing their team together in Rewatch, The Athletic has improved employee productivity, increased business transparency, and fostered a more inclusive culture.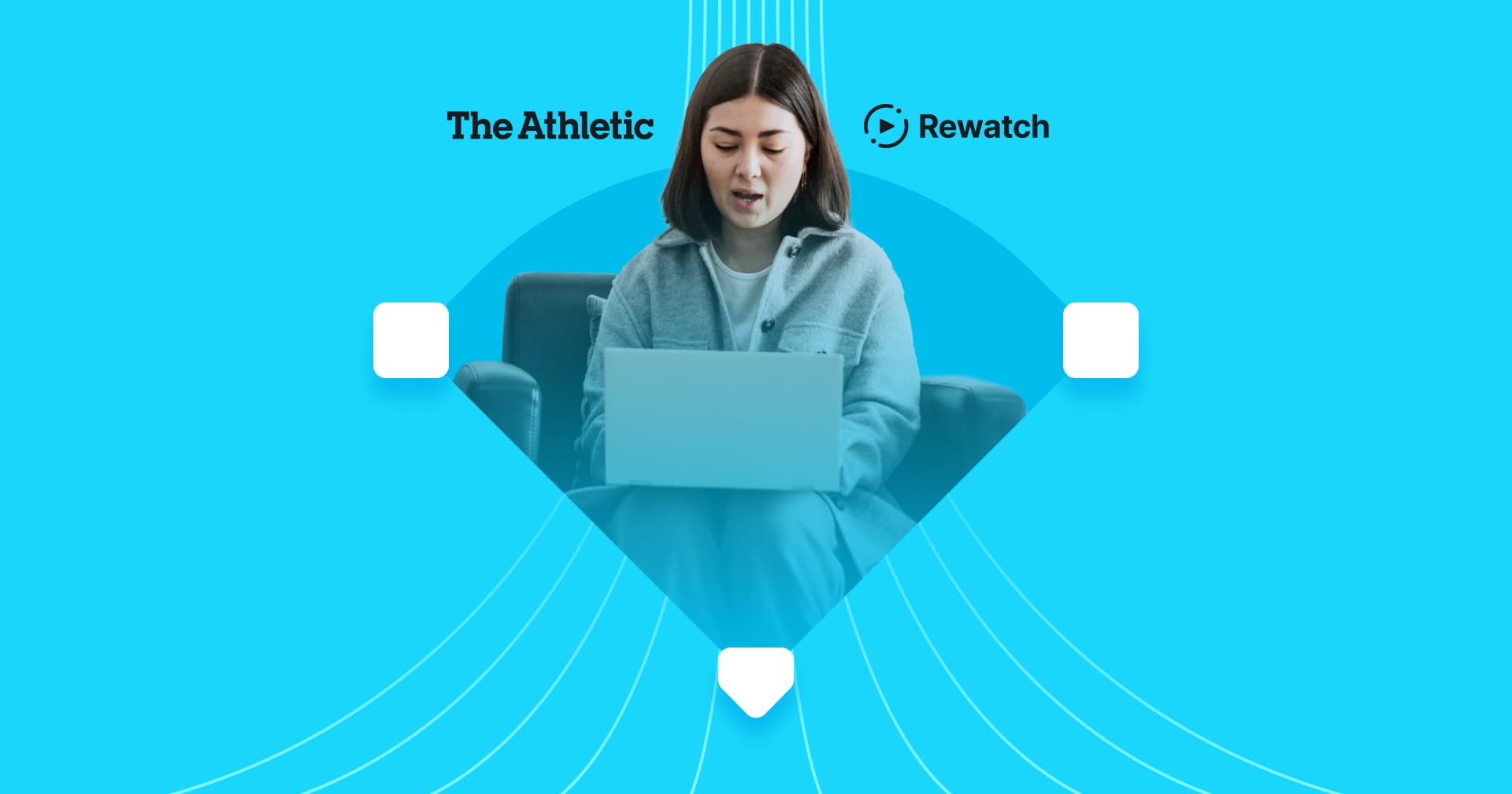 The Athletic has captured the attention, and wallets, of more than 1 million sports fans. Since launching in 2016, the subscription sports media company has rapidly expanded its coverage from the Cubs in Chicago to nearly 300 sports teams across the US, UK, and Canada. Their ambition: Be the local sports page for every city.
Bringing these game-changing stories to life are more than 600 employees. Sportswriters work on the ground in over 45 markets, while a dedicated team of designers, engineers, and marketers focuses on scaling the business. At The Athletic's headquarters, laser-focused on keeping the whole company informed and connected is Jessica Stark, Senior Internal Communications and Culture Manager.
"I'm super mindful of how we communicate and work with each other, especially with our transition to being remote and our plans for being hybrid in the future," says Jessica. "As our team grew, it became clear we needed a way to keep everyone informed that wasn't just having more meetings with more people. We found that with Rewatch."
Since rolling out Rewatch, the team at The Athletic has been able to adopt new and more productive ways of working together, while increasing transparency across the business.
A better way of working, not just another work tool
Like many fast-growing businesses, The Athletic saw the number of meetings balloon as more teammates joined and more projects were underway. "We were in meetings all the time," Jessica says. "Back in the office, the thought on all our minds was, 'We need more meeting rooms.' But what we should have asked was, 'Are we in too many meetings?'"
As the team went entirely remote and video meeting fatigue set in, it became clear they needed to change how they work. That's where Rewatch came into the picture. CEO Alex Mather was the first to try Rewatch and immediately saw the value in recording their meetings and centralizing the recordings in Rewatch.
When onboarding the broader team to Rewatch, Jessica doubled down on the message that this wasn't just another tool. "I wanted everyone to understand the outcomes we'd see," Jessica explains. "People were excited about being able to improve efficiency and productivity, while cutting down on the volume of meetings and number of attendees."
"Rewatch helps everyone on our globally distributed team stay informed without feeling the pressure to join every meeting."
Today, the team says Rewatch has changed how they work – for the better. "In a survey I ran, people said Rewatch helps them stay informed without feeling the pressure to join every meeting, "Jessica shares. "Especially for our team members in the UK and Australia, Rewatch gives them a way to feel included when they can't attend in real time."
Making information more transparent and accessible
Rewatch enables the team to get more done on their own time, by making decisions more transparent and company knowledge more accessible. With Rewatch, everyone on the team can search past meetings, see what was discussed, and take the right next steps.
"Instead of feeling like you have to be in every meeting to stay on top of your work, now our team can trust they'll have access to the information they need in Rewatch," explains Jessica. "People no longer have to choose between drowning in meetings and being connected to what's happening in the company."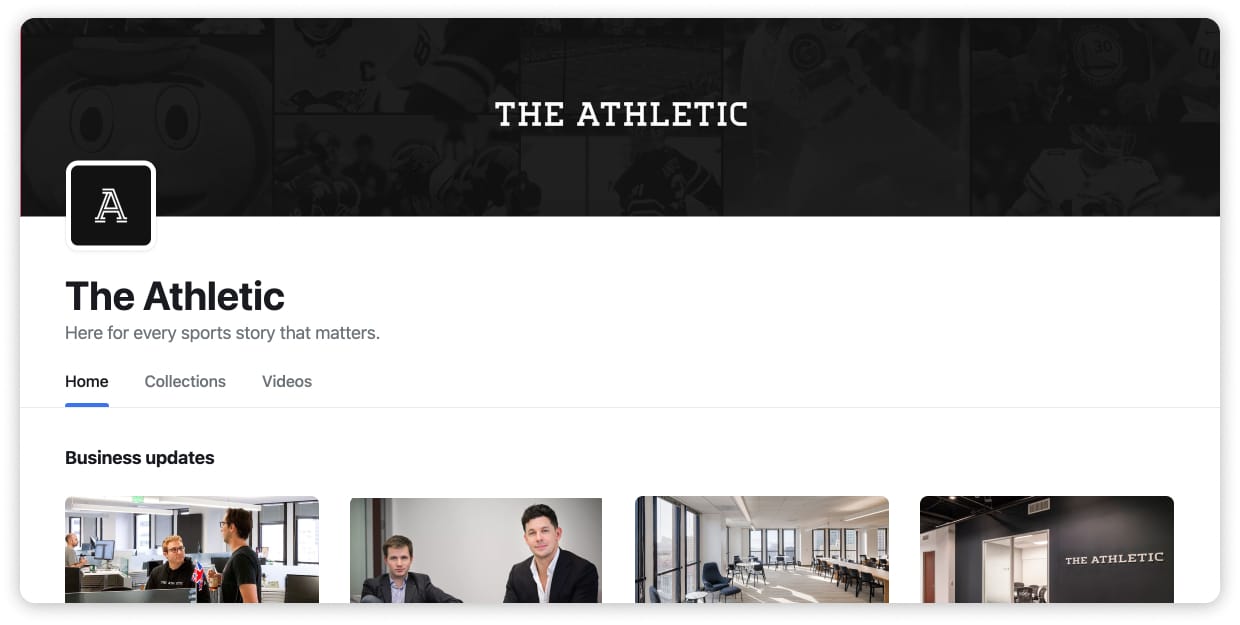 Rewatch has also made it easier to onboard new team members. Before Rewatch, a lot of announcements and company culture lived in Slack, which made it hard for new hires to get up to speed. "With Rewatch, managers can have a new employee watch videos from before they started, enabling them to jump right in," Jessica explains.
A solution that works for the future of work
As The Athletic prepares for a future of hybrid work, Rewatch will play an important role in making this next transition a much smoother one.
"Rewatch is the perfect solution for tackling the challenges of hybrid work," Jessica says. "Whether people go back to the office or stay remote, having everything recorded and in one place will be a big part of making sure the whole team stays on the same page."
"Whether people go back to the office or stay remote, having everything recorded and in one place will be a big part of making sure the whole team stays on the same page."
The Athletic had ambitious goals for implementing Rewatch: Improve team productivity, increase transparency around business updates, and foster an inclusive culture across timezones and new team members. They're making good on every single one of them.
Save money and time,
today, with Rewatch
Chat with our sales team to receive a free, personal Rewatch demo along with a custom tailored solution.
Schedule a demo
By submitting this form you agree to Rewatch's Privacy Policy and you consent to receive marketing communications from Rewatch.
Don't miss the billion dollar idea
hidden inside
your team