Distributed, but not disconnected: Internal comms strategies for hybrid-remote work
Struggling to connect and align your employees in the new hybrid-remote workplace? Here's how to keep employees inspired, engaged, and informed, wherever they work.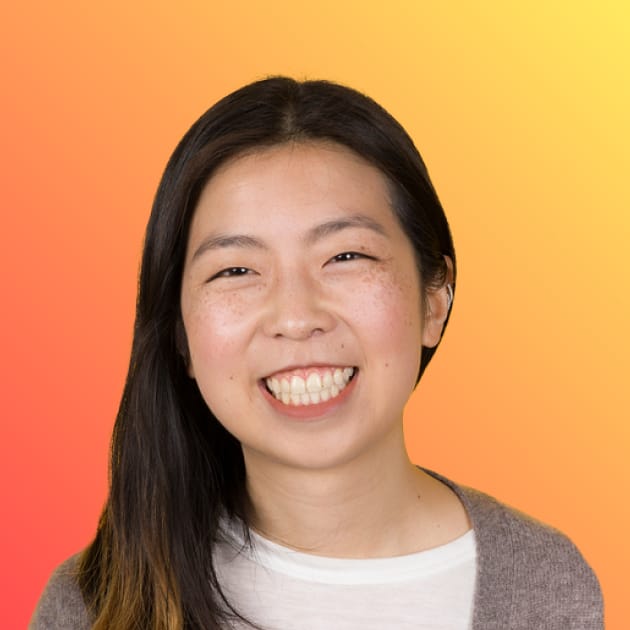 By Courtney Chuang in
insights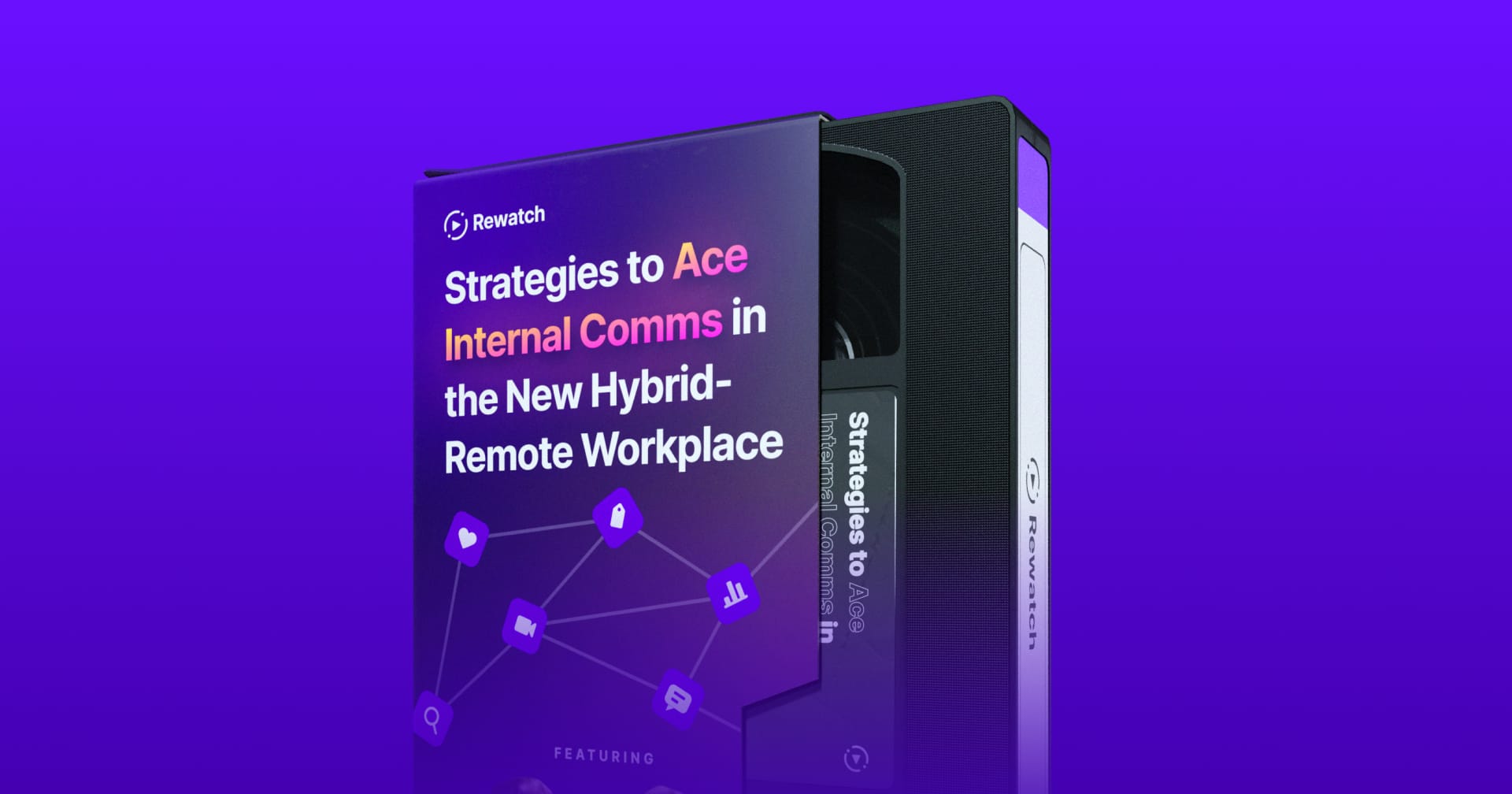 Let's face it: internal communications in a hybrid-remote workplace is difficult. Without clear best practices for our new world of work, it's far from obvious how to best engage our distributed employees.
The problem is our old communication strategies haven't kept up with the changing expectations in the workplace. Employees are getting more communication of worse quality: more video meetings, more chat messages, and more emails to make up for the lack of in-person interaction we would normally get at an office. And all this communication? It's overwhelming our teams.
Internal comms experts, listen up: if you want to beat communication fatigue once and for all, then it's time to change your habits and your tactics. Our new hybrid-remote workplace demands new internal communication strategies – ones that are digital, asynchronous, and inclusive.
Want more tips to level up your internal communications strategy? Watch our on-demand webinar for advice and best practices from two remote work experts.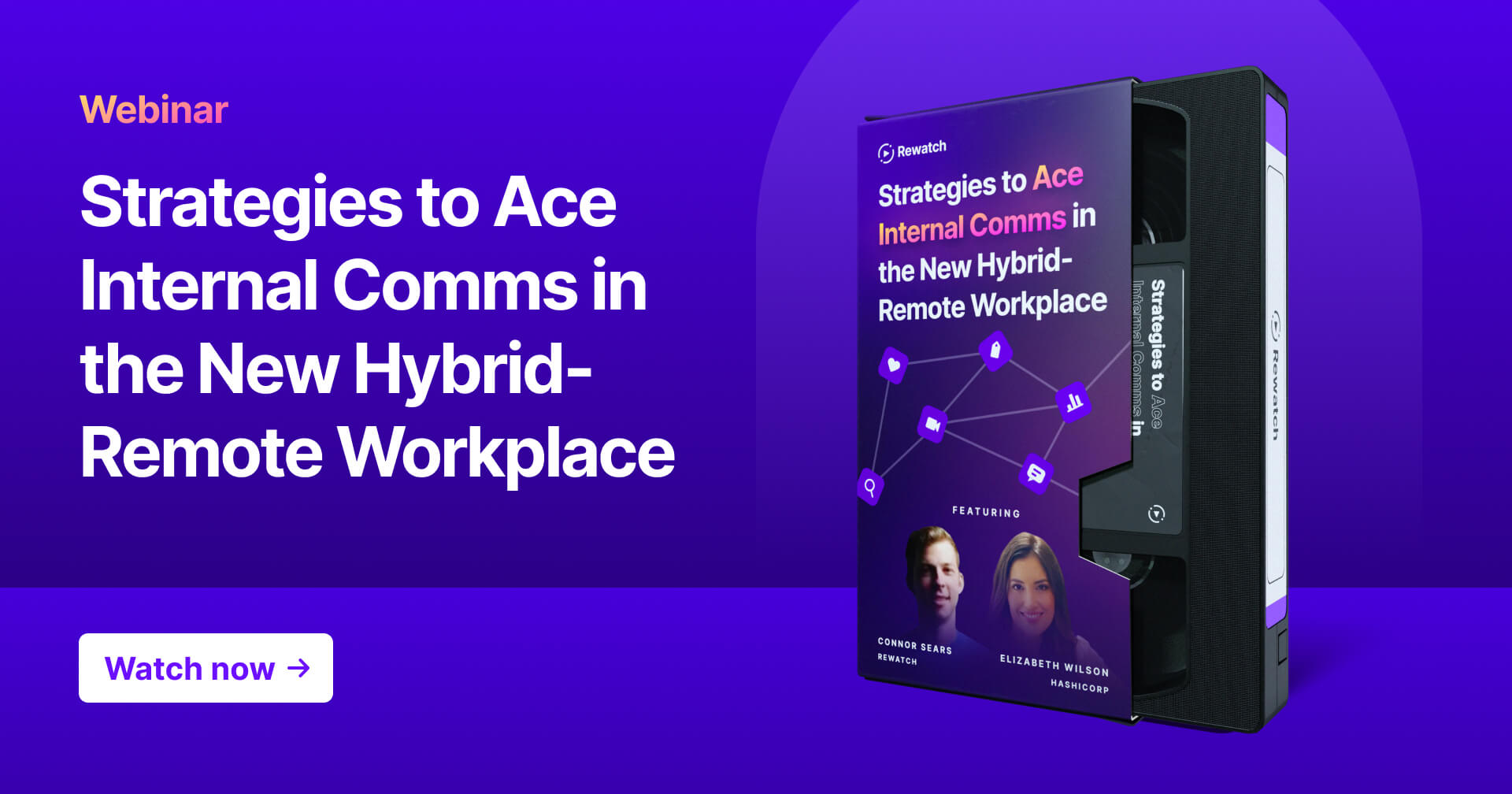 It's time to embrace a digital-first workplace
With teams now remote and distributed, our once familiar strategies for informing and engaging our employees – like getting everyone in the same room or putting up our beloved office posters – are no longer available to us. Employees now work in different places and in different time zones and, with the push for more flexible work, even on different schedules.
So, what you can do? The first step is to look to asynchronous communication.
Make the shift to asynchronous communication
We'll be the first to admit it: not that long ago, asynchronous communication often felt a lot like playing a game of telephone. Between the endless email chains and the forwarded messages that required a detective's eye to figure out what you needed to know, working "together" while apart rarely felt like actually working together.
But asynchronous communication has evolved a lot in the last few years, and it's become a key ingredient in enabling flexibility in hybrid-remote workplaces. Today asynchronous communication can take many forms, from the still trusty email update to quick video messages and longer meeting recordings for events like all-hands and leadership Q&As.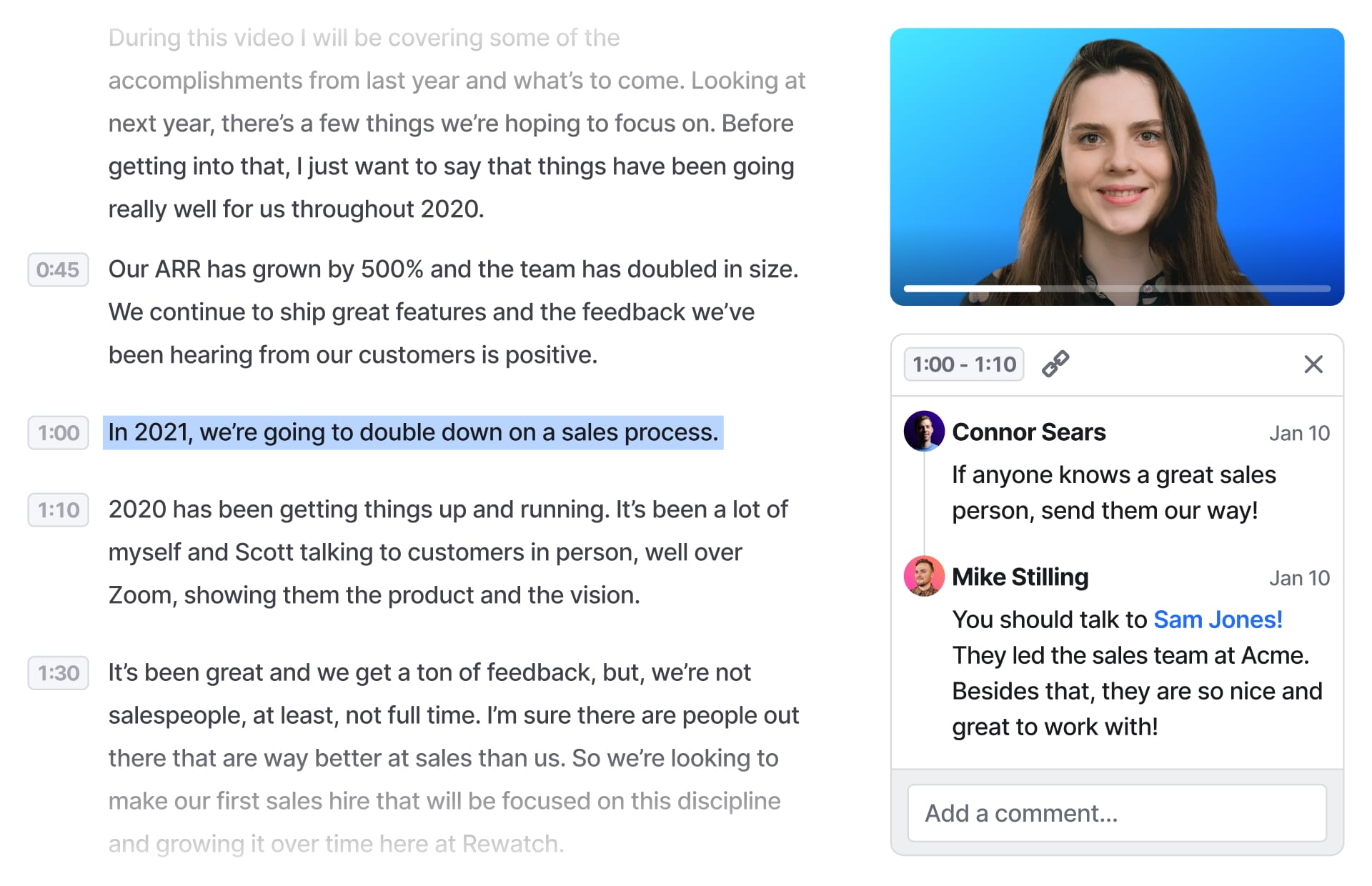 Example of asynchronous conversation between teammates
Asynchronous communication no longer means unwieldy blocks of text and response times that make carrier pigeons appear lightning-fast. Instead, asynchronous communication empowers employees to connect and engage on their own time and schedule and in ways that are often more expressive, collaborative, and inclusive than in-person communication.
Asynchronous communication brings everyone to the table
Embracing asynchronous communication in a digital-first workplace allows you to bring everyone to the virtual table. Here's what we mean by that: with synchronous communication, you're either in the meeting room (or around the watercooler) – or you're not. By default, even when it's unintended, synchronous communication takes place behind closed doors.
Asynchronous communication, on other hand, gives you the opportunity to reach more employees by bringing communication into spaces that everyone has access to, such as your company wiki, public Slack channels, or a video hub like Rewatch. Asynchronous communication is also more accessible and allows you to effectively reach employees who might have visual or auditory impairments, speak a different native language, or are out of the office or on leave.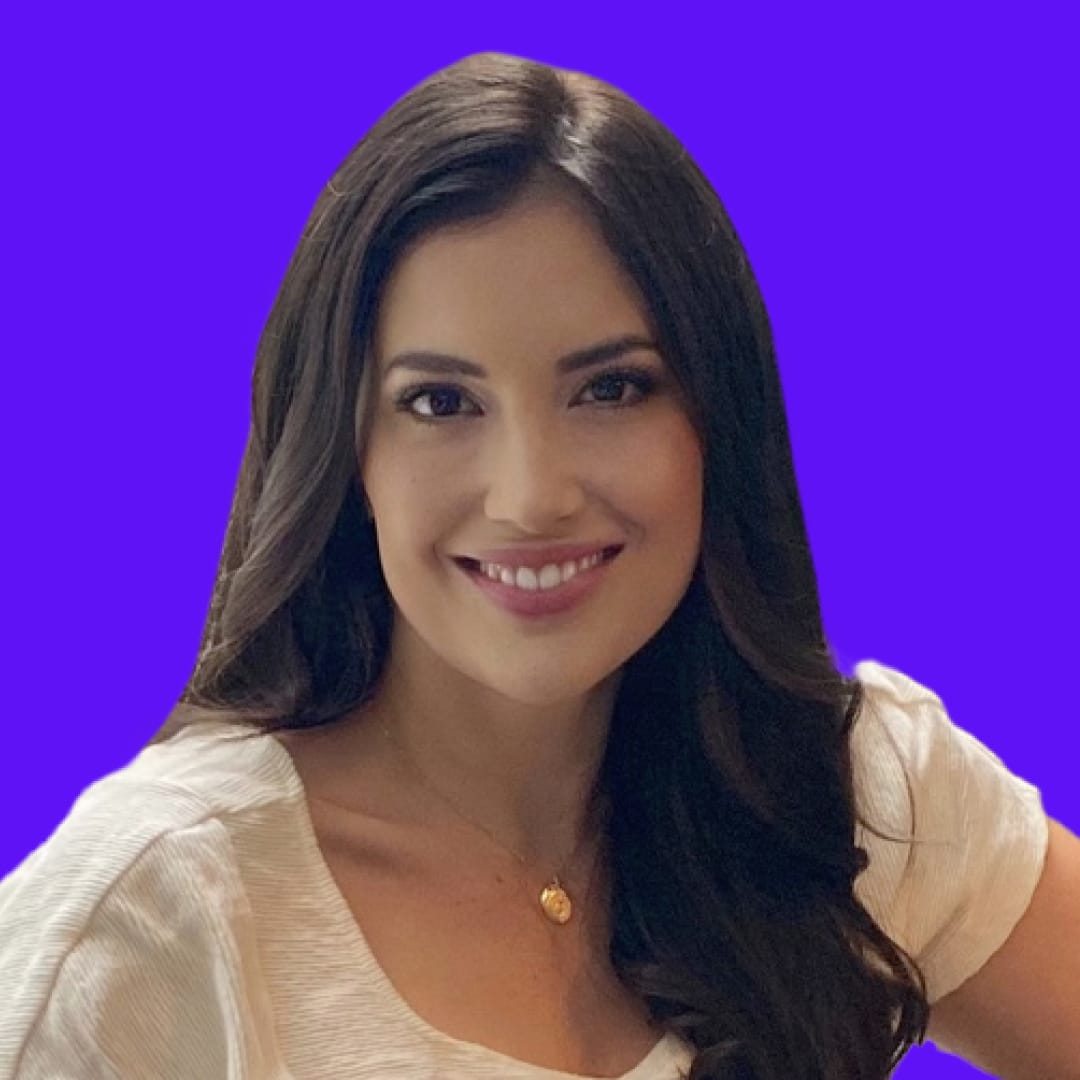 But this kind of asynchronous communication doesn't just happen. It requires an intentional effort to increase transparency and reduce barriers to knowledge and information by bringing communication out into the open. The reward, however, is well worth the effort: this kind of asynchronous communication builds an inclusive culture that makes employees happier and more productive.
Why video needs to be part of your strategy
There's no doubt that video meetings are critical in enabling our hybrid-remote teams to stay connected and aligned. They help us recreate what many of us miss most about the office: a personal, face-to-face connection with our leaders and our teammates. So, how can we harness the power of video to enhance our asynchronous communication, not just our synchronous communication?
The easiest place to start is by recording and sharing your company meetings, including new hire onboarding, all-hands meetings, and company kickoffs. These video meetings are already happening and, by recording them and making them available in a video hub like Rewatch, you can turn one-off communication into a lasting resource and make them a part of the cultural fabric of your company.
From there, you can start investing in creating video messages, or quick asynchronous videos, with a screen recorder. These video messages combine the expressiveness of a video meeting with the convenience of asynchronous communication. For example, at Rewatch, leaders across the company share video updates to keep everyone informed about progress against our goals and aligned on our top priorities.
Example of an asynchronous video message
Finally, with a video hub like Rewatch, you can bring your all your videos into one place, from your meeting recordings to your video messages. Rewatch makes your videos discoverable, collaborative, and accessible – so your employees always have the context and clarity they need, right at their fingertips.
Take your internal comms to the next level
It's time to evolve your internal communications strategies to match the evolving needs of the hybrid-remote workplace. By embracing digital-first and asynchronous communication, you can build a more transparent, collaborative, and inclusive culture that brings your employees together, wherever they work.
Ready to unite your distributed team? Watch our on-demand webinar, and hear from two remote work experts about how to ace internal comms in the new workplace.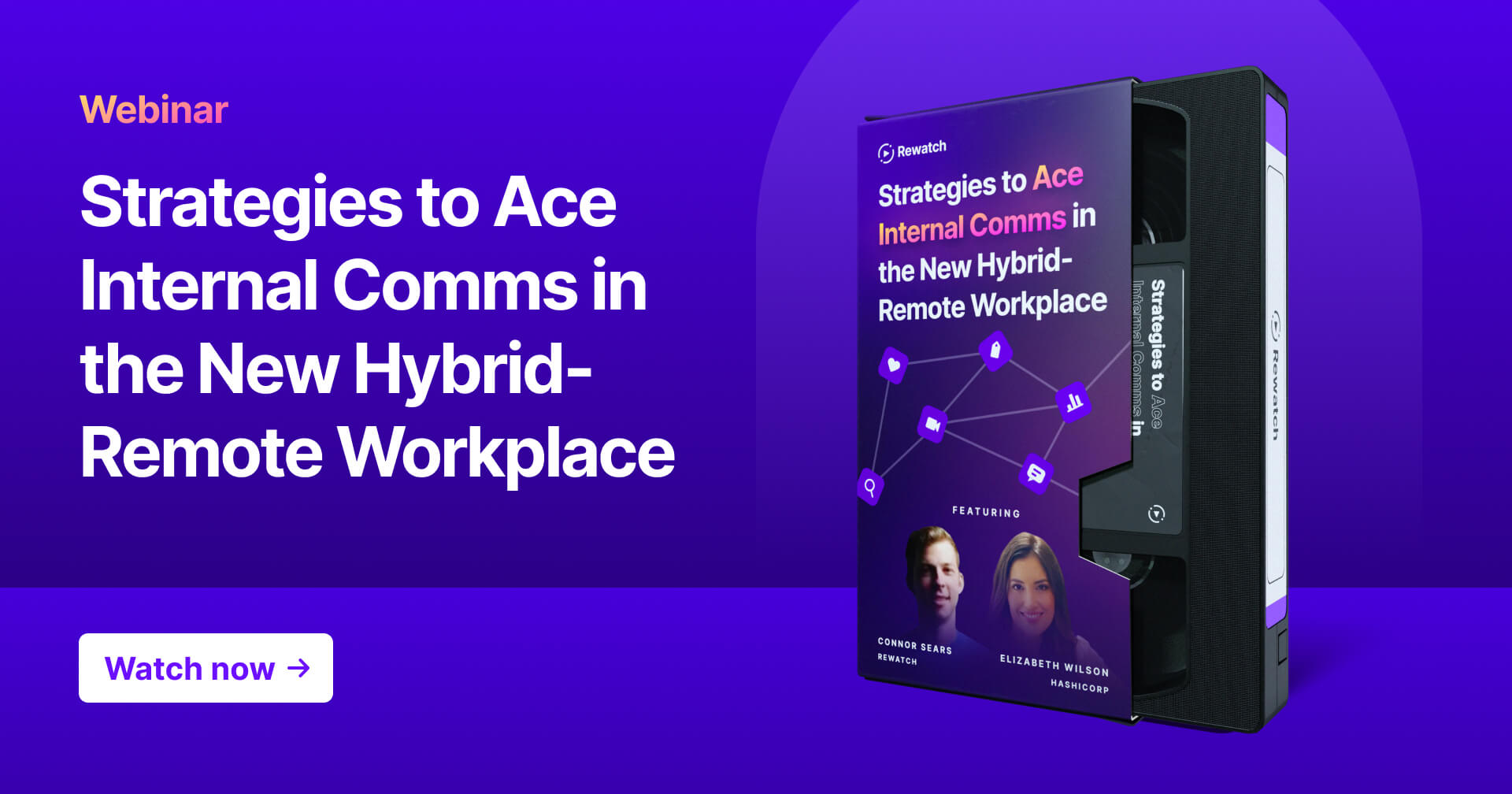 Insights for the modern workplace
Get fresh ideas and practical tips to help your team work better, together. Delivered straight to your inbox.