Stay connected on the go with our mobile app
With Rewatch for iOS and Android, you can connect and collaborate with your team from anywhere. Our mobile app makes it easy to watch, record, and share videos on the go.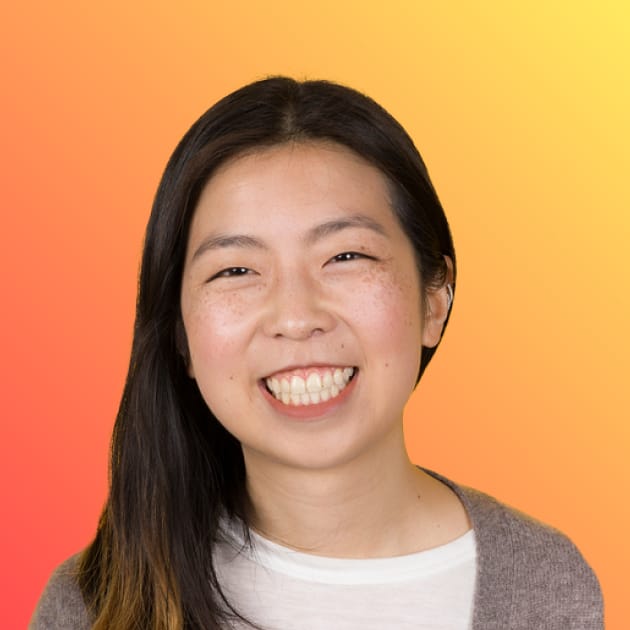 By Courtney Chuang in
news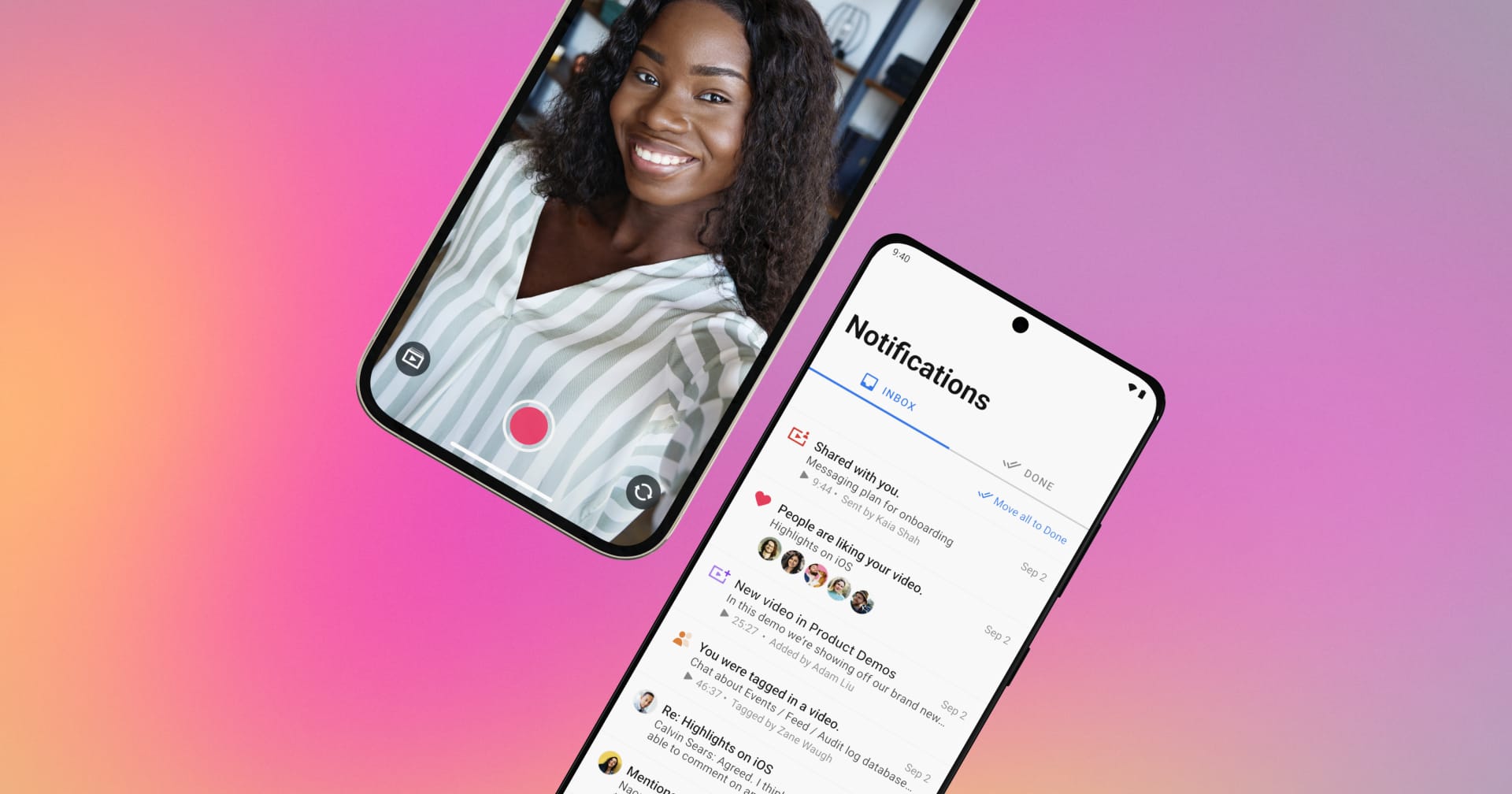 Today the world of work looks a little different and a little more mobile. Teams can now work from anywhere—in the office, at home, or even from their local coffee shop.
With the Rewatch mobile app for iOS and Android, you can stay connected with your team, wherever you work. Need to catch up on an all-hands meeting? Have a video update to share? Or want to follow up on a conversation? It's easy with our new mobile app.
Our mobile app lets you record, watch, and share videos from your phone or tablet. You can also easily collaborate with your team, so work keeps moving forward even on the go.
Ready to get started? Download the iOS app or Android app—or check out what you can do with our new mobile app below.
What can you do with the Rewatch mobile app?
Catch up on the latest company updates
Important team meeting that you couldn't attend? Or customer research call that you're itching to hear? With the mobile app, you can easily catch up on the latest videos from your team. Browse by collection or recent videos, or search for exactly what you need.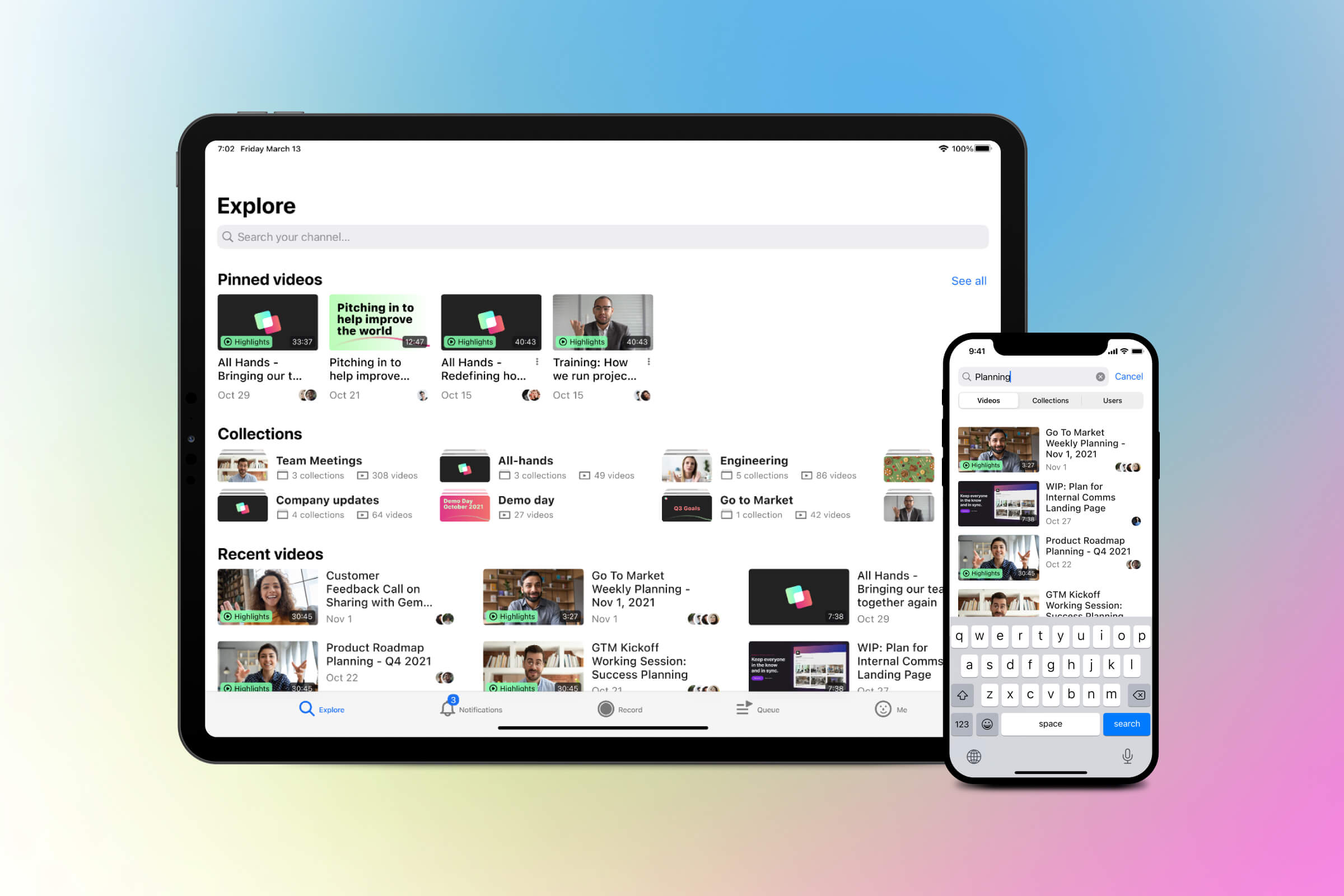 Record a video message for your team
We've all been there: furiously typing a message to our team on a tiny mobile keyboard. Now you can get your message across faster (and without the inevitable typos) by recording and sharing a video message, right from your phone or tablet.
Want to quickly share what's top of mind? Try sending a short video like this one. ☝️
Collaborate with highlights, comments, and more
You can keep the conversation going even when you're away from your desk. Highlight important moments, respond to comments or share new ideas, and loop in teammates, with all the context from the video right in front of you.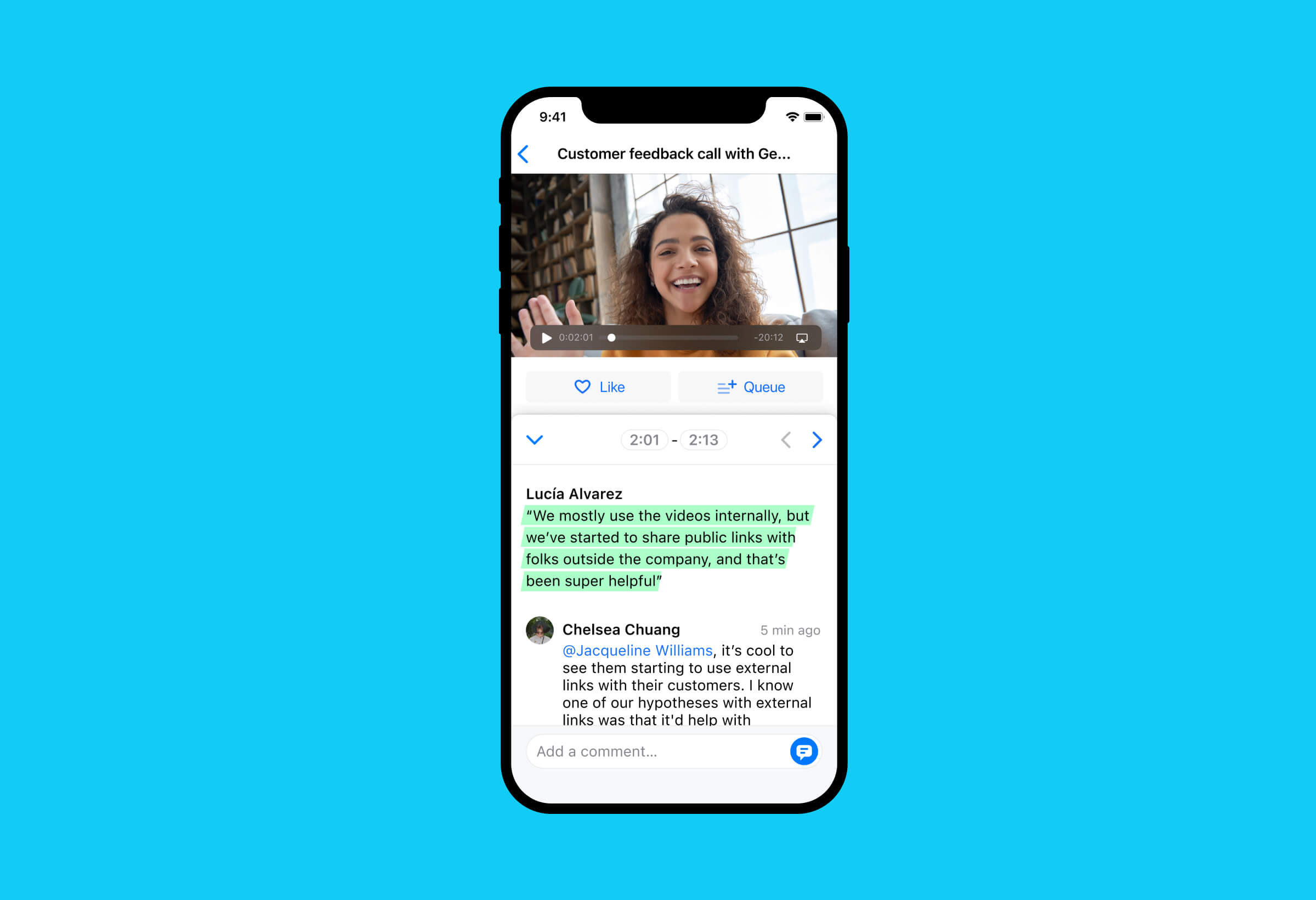 Get notified about new activity for you
Between all the emails and chat messages we get, work can feel really busy. Our mobile app gives you a simple, stress-free way to stay on top of what needs your attention, including new activity on your videos and updates on videos you're tagged in.
Pro-tip: Opt in to mobile push notifications, so you never miss an update from your team. If your email inbox feels too cluttered (immediately raises hand 🤚), you can update your notifications settings to mobile push only.
Work together, from anywhere, with the Rewatch mobile app
Whether your team is in different conference rooms or a thousand miles apart, the Rewatch mobile app empowers you and your team stay connected and keep work moving forward.
Head to the App Store or Play Store on your phone or tablet, and get the mobile app today.
New to Rewatch? Start your 14-day free trial—and see how Rewatch can help your team work smarter and collaborate faster with video.
Insights for the modern workplace
Get fresh ideas and practical tips to help your team work better, together. Delivered straight to your inbox.